HATHA / VINYASA YOGA TEACHER TRAINING
Level 1, 200-hr
This Yoga Teacher Training is based on Hatha and Vinyasa Yoga, so that upon completion of this program the trainees can include any kind of audience and adopt the teachings according to the students' needs. Directed by Tanya Popovich ERYT-500, Yoga Acharya (Master of Yoga), this teacher training course is a combination of years of experience, expertise, and thousands of hours of training in various systems concentrated into a one-month long transformational experience. This training is registered with Yoga Alliance at a 200-hr level.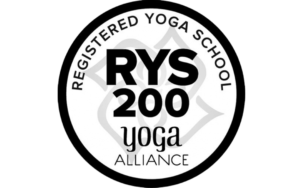 Training is based on tradition and classical Yoga in its core as it draws from ancient yogic texts such as the Yoga Sutras, Bhagavad Gita, Vedanta, Hatha Yoga Pradipika, Tantric Yoga, and other. At the same time modern teachings are incorporated into the methodology such as the biomechanics of the body, therapeutic alignment and intelligent sequencing etc. This ancient and modern science is embodied in daily practice, on and off the mat.